TheBookSearch (aka DieBuchSuche) - the search engine for all books.
All books for 9789884848991 - compare every offer
Archive entry: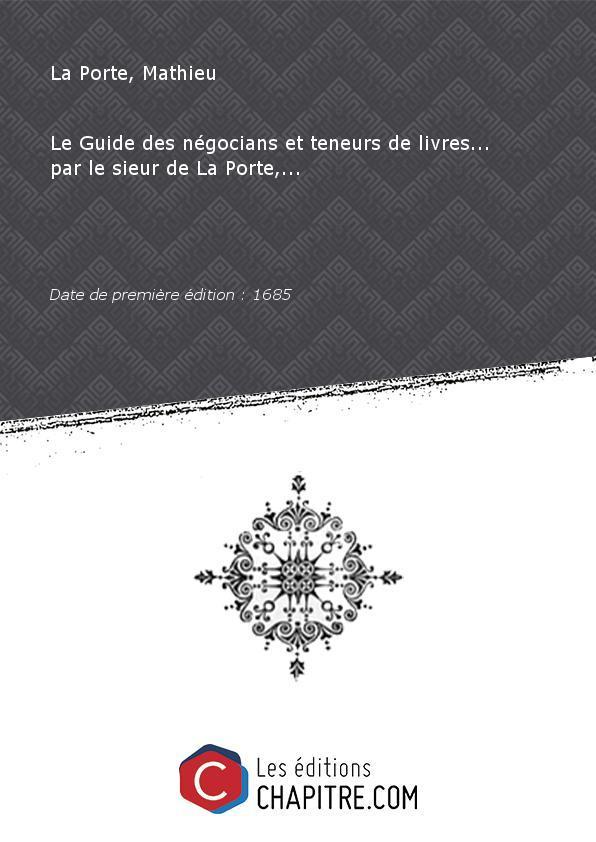 Le Guide des négocians et teneurs de livres. par le sieur de La Porte,. [édition 1685]

(1685) (?)
ISBN:
9789884848991 (?) or 9884848998
, unknown language, Chapitre.com - Impression à la demande, Paperback, New, reprint
- Genre : monographies imprimées Print on Demand
Keywords: MONOGRAPHIES IMPRIMÉES
Data from 04/05/2017 11:10h
ISBN
(alternative notations): 988-484-899-8, 978-988-484-899-1
9789884848991
Find all available books for your ISBN number 9789884848991 compare prices fast and easily and order immediatly.
Available rare books, used books and second hand books of the title "Le Guide des négocians et teneurs par le sieur . [édition 1685]" from La Porte, Mathieu (teneur de livres de comptes) are completely listed.
solos esta noche paloma pedrero deutsch blender 2.7: das umfassende handbuch