TheBookSearch (aka DieBuchSuche) - the search engine for all books.
All books for 9789881555571 - compare every offer
Archive entry: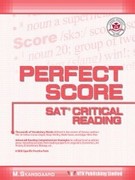 Perfect Score ´ SAT Critical Reading
(?)
ISBN:
9789881555571 (?) or 9881555574
, unknown language, New, ebook, digital download
Category: eBooks > Fachthemen Wissenschaft > Sprachwissenschaften
Keywords: ALLGEMEINE UND VERGLEICHENDE SPRACHWISSENSCHAFT ,GRAMMAR LANGUAGE USAGE ,STUDY AIDS WORKBOOKS ,TEXT BOOK ,NONFICTION
Data from 02/16/2017 07:14h
ISBN
(alternative notations): 988-15555-7-4, 978-988-15555-7-1
9789881555571
Find all available books for your ISBN number 9789881555571 compare prices fast and easily and order immediatly.
Available rare books, used books and second hand books of the title "Perfect Score ´ SAT Critical Reading" from Skansgaard Michael are completely listed.
ortskurve elektrotechnik fußballtricks erklärt