TheBookSearch (aka DieBuchSuche) - the search engine for all books.
All books for 9781741754094 - compare every offer
Archive entry: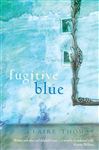 ISBN:
9781741754094

(?) or 1741754097

, in english, Allen & Unwin, New, ebook
E-Book zum download
Fiction, A fluid, elegant and intriguing debut novel from a talented new Australian author. eBook
Category: Fiction
Data from 11/29/2016 19:56h
ISBN
(alternative notations): 1-74175-409-7, 978-1-74175-409-4
9781741754094
Find all available books for your ISBN number 9781741754094 compare prices fast and easily and order immediatly.
Available rare books, used books and second hand books of the title "Fugitive Blue" from Thomas, Claire are completely listed.
werkstattplaner buch weber's grillbibel gebraucht